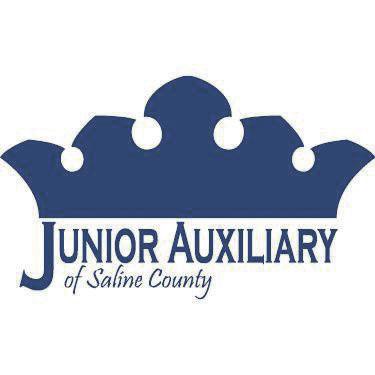 Junior Auxiliary of Saline County will present the 10th annual Putt the Kids First Golf Tournament Oct. 18 at Hurricane Golf and Country Club.
Registration and lunch begin at noon. The shotgun start for the four-person scramble will be 1 p.m.
"We are pushing to help as many kids in the county as we can," said Beth Leach, chair for the tournament.
The organization uses the funds raised for several projects in the community that benefit children. JA on Call works with schools to help meet children's needs by providing clothing, supplies, hygiene items and more. Blessings provide bags of easy to prepare food for students of Thanksgiving, Christmas and Spring breaks. Scholarships help students go to college. Empower is an event focused on empowering girls in sixth through ninth grades. Sports Swap Shop collects and provides gently used sports equipment for children whose families may not be able to afford it.
"JA puts a particular emphasis on helping children and making a difference in their lives," Leach said. "It gives women the opportunity to be active participants and to assume leadership roles in meeting community needs. Those needs are right here in Saline County, which is why all our funds stay local, The needs vary which is why we have a variety of projects, funded by events like our golf tournament."
Lunch for the tournament will be hamburgers and hot dogs provided by Malvern National Bank.
Each player will get a goody bag with golf balls, ball markers and items donated by sponsors.
Players can take part in a putting contest, closest to the pin and men and women longest drive.
There will also be hole games, including women's tee where players dress as a woman to tee from the women's tee, and diving for birdies, where they select a duck from a tub for a chance for an eagle or birdie.
The hole games, plus four mulligans and a 50/50 chance can be purchased for $25 each or $100 for a team.
Leach is hoping to have 18 teams take part in this year's tournament.
First-, second- and third place teams will win prizes.
Leach said JA chose to do projects for children when it first formed because they saw so many children with needs.
"The need is still there," she said.
The tournament sponsors for the tournament are Dan W. Nowell Wealth Management and New Amsterdam Vodka. The corporate sponsors are Diageo, the Shelter Insurance offices of Seth Hobbs, Blake Jumper and Matt Steele and Everett Buick GMC. The prize sponsor is Bryant Family Pharmacy.
The cost of registration is $125 for an individual or $425 for a team.
Anyone interested in a sponsorship or would like to sign up email Leach at Bapetit@hotmail.com or call 501-249-8112.