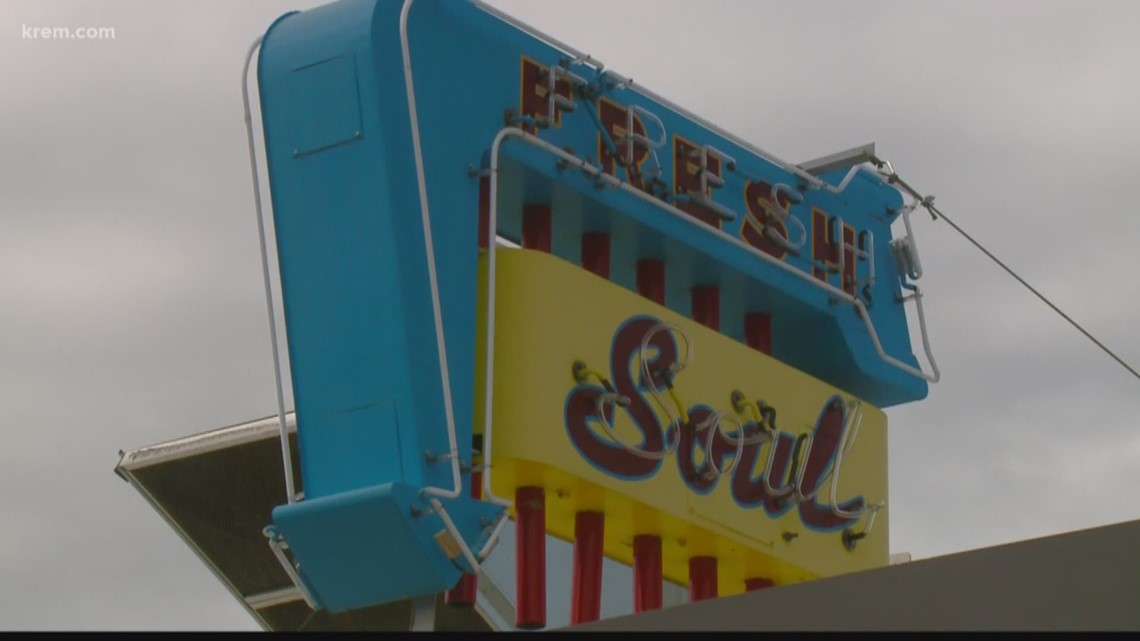 SPOKANE, Wash. — Fresh soul opened their doors last July but it's not just any regular restaurant. It's a nonprofit organization that provides kids with an opportunity.
A chance to improve their interview skills, a chance to build their resume, and so much more. Founder Michael Brown said it's made a world of difference for the kids who have come through this restaurant.
"Everybody needs somebody. Ain't nobody made it nowhere without the help of somebody and I wanted to give back to this community so why not start in your community," Brown said.
It's been more than a year since they first opened up shop, and in that time, countless numbers of kids have came through the doors to gain experience.
"The job training here at Fresh Soul. Youth gain the skills that's necessary to change their trajectory from poverty to a lifelong career through education and economic opportunities," Brown said.
RELATED: Gas station and concert venue? These Spokane gems are more than meets the eye
Brown was born and raised in Spokane and said he believes the change you want to see, starts with you. It was that and his faith which led him to embark on giving back to the community he loves so much.
"It's such a beautiful thing to see the people come in and see these kids learning these job skills. I mean it's amazing. You'd have to see it for yourself to believe it," he said.
Brown said the job skills the kids are learning through the program are important, but the life skills they acquire is something that can't be matched.
For Brown, it's just the start of what he believes will be an institution in Spokane one day. Right now, they work with four to five kids aged 14 to 18 every 20 weeks, but one day he wants that number to grow into the 40s.
"The great thing about it. It's right here in the community I was born and raised in you see. So I have a seat at the table because I been right here in this neighborhood for 60 years," Brown said.
The proceeds Fresh Soul makes go into ensuring the success of students they work with, which includes a tutoring center Brown runs that doubles as a mentoring program and restoring the community.
RELATED: 95 veterans head to Washington D.C. with Inland Northwest Honor Flight
RELATED: Food Network says Italia Trattoria dish is among best pastas in the country
RELATED: 'Magical winter wonderland': Weekend snowstorm makes beautiful wedding backdrops
The following video is part of our 'Restaurant and a blank' series on the Pathfinder Cafe.